Once we made the decision to join Classical Conversations in the fall, it was full steam ahead in the planning department. Coming from an early American history overview for 1st grade, I wanted to give Old Crow a solid introduction into world history. History sentences covered in Cycle 2 of CC cover a large time period. I struggled with this for a long time. Do we jump around in different Story of the World volumes to follow along? Read only one volume of Mystery of History? Or do nothing at all?
I finally decided to give Old Crow (2nd grade) a gentle, one year world history overview.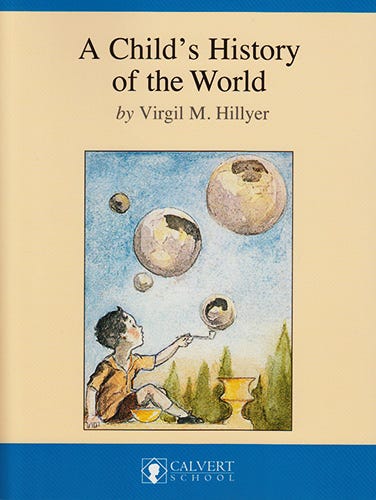 I like for things to be neat and tidy. So I couldn't quite grasp how we could learn about Charlemagne on week 1 of Classical Conversations but then not read about him in CHOW until many weeks later. So I went chapter by chapter through CHOW and correlated it with the history sentences in CC.
Charlemagne is first mentioned in CHOW in Chapter 47. So we will be reading the beginning chapters over the summer and in August. Then only 2 or 3 chapters per week are required to keep up with the pace of the CC history sentences. CHOW's sequence actually goes along quite well with the sequence of the history sentences. I will be reading the chapters aloud and then the boys will narrate. While this book is geared perfectly for a 2nd grader, I will also have my Kindergartner listen along. Hopefully, everything will go as planned!
Click here
to download the CHOW chapter correlations.